FORTRESS
We are extremely proud to have entered into a multi-year sponsorship with the 1-54 Contemporary African Art Fair's sculpture commission. This unique monumental sculpture commission is focused on supporting the production, exhibition, and permanent display of a large-scale sculpture by an artist originally from the African continent. The commission offers the unique setting of Somerset House to unveil the work to an audience of thousands of collectors and art lovers before making the journey across the Mediterranean, to the ancient village of Utique Impact Place in Tunisia. ‪
In its second year, Kiluanji Kia Henda (Angola) was selected for his remarkable work "Fortress". Reflecting on historical heritage, much of Kiluanji's work draws inspiration from Angolan traditions as they are used in the context of colonial resistance. In the structural design of The Fortress, the artist based the arrangements of simple lines on traditional Angolan sand drawings – known as Sona. A tool of resistance against Portuguese acculturation, Sona were passed on stories from the ancestral and pre-colonial cultures of the Tchokwe people. In its own tale, Fortress's skeletal structure recounts how many of the high-rise building complexes built on the African continent stand hollow and void of inhabitants. Fortress is a testament to the urban capitalist perversion of home and shelter.
Photo Courtesy of 1-54 London © Katrina Sorrentino
About the artist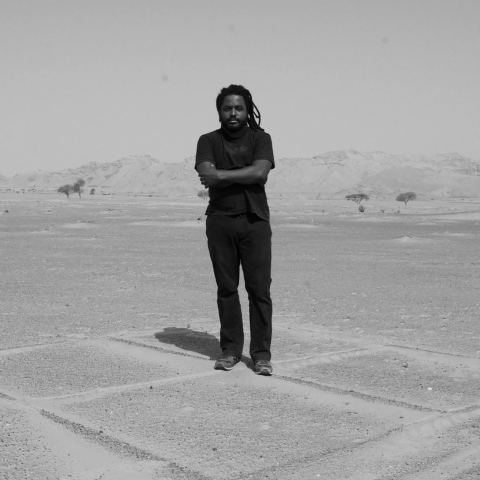 Kiluanji Kia Henda was born in Angola in 1979, just four years after the country gained its independence from Portugal. Kia Henda has tied his multidisciplinary approach to a sharp sense of criticality and humor to comment on modern consumption and post-colonialism in Africa through the fields of photography, video, installations, and avantgarde theatre performance. Aside from his solo work, Kia Henda's conceptual edge has been sharpened by immersing himself in music and collaborating with a collective of emerging artists in Luanda's art scene.