NO is a two-channel video installation showing a choir of Tunisian citizens inside an Anglican Church on screen with at least 300 cm x 170 cm on one side and a chanting mouth in real size on the opposite screen with 70 cm x 52 cm. The installation presents the asymmetrical conversation between a crowd, without power despite their numbers, and the individual but impersonal voice of authority.
The work focuses on the rigorous VISA process that many must go through in order to enter the U.K and draws a parallel between these contemporary regulations and the Holy Inquisition, in which brutal judiciary procedures presumed a guilty verdict without a fair hearing.
The enquiry is placed inside an Anglican church and performed as a litany to remind the confession of faith or intercessions. It provokes a contradiction between an old ritual and a formal procedure of modern societies. While in church people get asked to whom they pray and what and who they believe in, the UK border agency investigates who you are not – a criminal or a terrorist, who has committed any crimes including traffic offences and genocides.
NO also considers ideas of immanence and transcendence, and the way in which the situation in the film might also stand for a switch between the bureaucratic voice that governs the physical borders we may cross, and the supernatural border between life and what may exist beyond it.
Timeline for development of Project: NO has been in post-production since 2012 and was premiered at the Liverpool Biennial after which it went to Korea to be part of the "Tireless Refrain" exhibition at Nam June Paik Centre near Seoul. NO was exhibited at DEPO Istanbul as part of the Visual Arts Festival Damascus and from 22 June, it has been on view at the Claudine Papillon Gallery, Paris. NO will be part of an exhibition organised in the context of the Palais de Tokyo Nouvelles Vagues exhibition. 
About the artist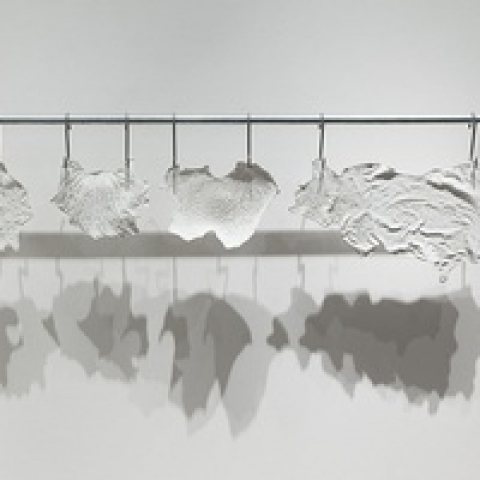 Nadia Kaabi-Linke was born in 1978 to a Ukrainian mother and a Tunisian father. She studied at the School of Fine Arts in Tunis (1999) and earned a doctorate from the Sorbonne University in Paris (2008). Her installations, objects and pictorial works are anchored in urban contexts, intertwined with geographically and politically constructed memories and identities. 
Kaabi-Linke's recent solo exhibitions include The Future Rewound and the Cabinet of Souls, The Mosaic Rooms, London (2014); No One Harms Me, Experimenter, Kolkata, India (2013); Black is the New White, Lawrie Shabibi, Dubai, UAE (2012) and Tatort / Crime Scene, Christian Hosp, Berlin, Germany (2010). She has participated in group exhibitions at Savvy Contemporary, Berlin, Germany (2014); Ethiopia Centre for Art and Technology, Zaragova, Spain (2014); Museum of Modern Art, New York (2013); Nam June Paik Art Center, Seoul, Korea (2013); Liverpool Biennial, UK (2012) and the 54th Venice Biennale, Italy (2011).